Outreach
Halls Atlanta Wholesale Florist is proud to support these and other charitable organizations with donations of classes, demonstrations, and knowledge. Learn more about these great organizations below. HAFDS is proud to have selected several wonderful local and international charities to support each year. Each recipient is an integral part of our immediate community that can benefit from our donation of one class each year.

Benefiting #KenniStrong:
Kenni is a 2 year old girl in Georgia who has developed a rare ovarian cancer. HAFDS is proud to be able to donate to this worthy cause and help to promote both #KenniStrong , the GoFundMe that benefits Kenni and her parents (for help with medical bills) and also promote awareness of this rare but deadly disease.
Here's the Good Morning America story: Good Morning America, Kenni
And the Facebook link: Fight With Kenni 
And the Fox News link: Fox News Kenni
Mardi Gras Gala Benefiting Tigers For Tomorrow, exotic animal Rescue and Preserve
Tiger For Tomorrow is the dream of Founder and Executive Director, Susan Steffens and her husband. TFT has rescued and housed over 100 large cats including lions, tigers, and ligers over the last 18 years. TFT also rescues large ursine refugees, like grizzly and black bears, as well as foxes, lynx, cougars, and wolves. The facility is located atop Untamed Mountain near Gadsden AL. HAFDS is proud to sponsor this amazing group, and urge you to help them as well! Visiting the 134 acre compound is a life altering experience, and you should go!
LGBTQ Composer's Concert Benefiting Lost N Found Youth
The LGBTQ Composers Concert will celebrate the works of LGBTQ classical composers from the past to today. Our mission is simply to provide work and exposure for the musicians while raising money for a cause that is dear to us.
100% of the profits will go to Lost N Found Youth, a non-profit organization which assists homeless youth age 13–25 in stabilizing their lives.
---
Juvenile Diabetes Research Foundation
(JDRF)
JDRF is the leading global organization funding type 1 diabetes (T1D) research. Our strength lies in our exclusive focus and singular influence on the worldwide effort to end T1D.
Vision: A world without type 1 diabetes
Mission: Accelerating life-changing breakthroughs to cure, prevent and treat T1D and its complications
"JDRF works every day to change the reality of this disease for millions of people—and to prevent anyone else from ever knowing it—by funding research, advocating for government support of research and new therapies, ensuring new therapies come to market and connecting and engaging the T1D community. Founded by parents determined to find a cure for their children with T1D, JDRF expanded through grassroots fundraising and advocacy efforts to become a powerhouse in the scientific community with more than 100 U.S. locations and six international affiliates. We've funded nearly $2 billion in research to date and made significant progress in understanding and fighting the disease."
HAFDS is delighted and proud to help such an amazing group. Credit and vast respect to Barabara and Duke Roos for their tireless efforts in supporting JDRF, as well as connecting us with the appropriate channels to participate. 
---
LLS Woman of the Year 2016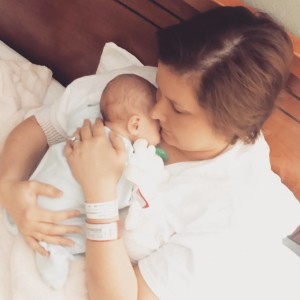 "Every three minutes, someone in the United States is diagnosed with a blood cancer and every ten minutes someone loses their battle.  The Leukemia & Lymphoma Society is the world's largest voluntary health organization dedicated to curing blood cancers and improving the quality of life of patients.  Fortunately, there is hope for a future free of blood cancers.
Each year, in communities across the country, dynamic, passionate candidates engage in a spirited ten-week fundraising competition to earn The Leukemia & Lymphoma Society's "Man & Woman of the Year" titles, by raising funds for blood cancer research.  Our exciting 2016 event will begin with a kickoff celebration on Thursday, March 31st.  The fundraising competition will culminate with a celebration of everyone's efforts at the Grand Finale Gala on Saturday, June 11th at the Hyatt Regency Atlanta."
HAFDS is proud to support this gallant effort with a donation of one single day class for auction at their Gala.
Read more here: LLS Woman of the Year 2016
---
Good Mews
Caturday Night Fever Gala and Auction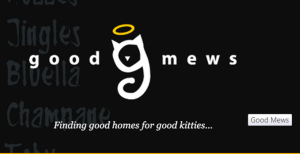 Good Mews is a not-for-profit organization that helps rescue cats from kill shelters. They've been in Marietta, Georgia for over 25 years, and have saved/rehomed over 7,000 animals. If you would like to donate to their worthy cause you can find them on the web at Good Mews
Ruth Turner, Owner of Good Mews:
Good Mews is a no-kill, cage-free cat shelter located in Marietta, GA. Since 1988, Good Mews has placed over 7,000 cats in permanent homes.  We are a 501(c)(3) organization and receive no government support, relying solely on donations of time, service and money from our supporters, the public and area businesses.  Good Mews is home to approximately 100 residents at any given time, with another 30 to 40 cats in foster care. 
---
HAFDS is proud to have selected our 4th and final outreach recipient for the year 2015:
Trinity School: Spotlight on Art 2015
Gala & Auction
February 14, 2015
Spotlight on Art is the signature fundraising event for Trinity School and our gift to the greater community. Proceeds benefit Trinity's teacher education and scholarship funds, as well as a charity chosen by our Sixth Grade leadership class in fall 2014: A portion of the proceeds will go to Atlanta Pet Rescue, a no-kill animal shelter with over 18,000 rescues since they opened their doors in 2000 : https://www.atlantapetrescue.org/
Derby Day- Shepherd Center
HAFDS is proud and happy to be able to offer a seat in our Beautiful Bouquets ( June 20, 2015 ) class to Shepherd Spinal Center's 33rd Annual Derby Day Auction!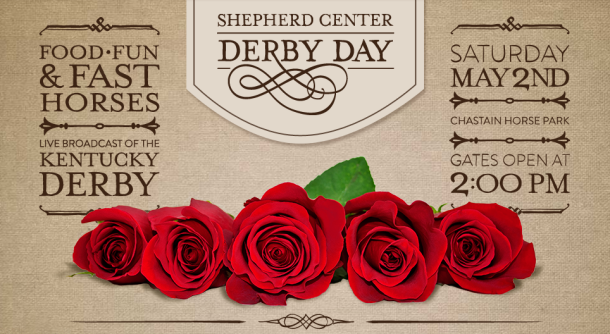 All proceeds generated from the event go to support Shepherd Center's Recreation Therapy Program.
One of the best ways to adjust to lifestyle changes caused by a disability is to participate in meaningful recreation activities. Research shows that positive recreation time can increase healthcare and physical fitness, self-confidence, development of skills and competence, social interaction, quality of life and overall well being. Recreation Therapy provides patients an opportunity to participate in activities that challenge expectations and stereotypes.
The goals of the program are to improve physical, cognitive, and/or social functioning and to return the individual to as independent, active and healthy a lifestyle as possible. These goals are achieved through leisure counseling/leisure education, leisure skill instruction, and community reintegration.
Feed the Flame Fundraiser- Mpower Now
HAFDS is honored to offer a free class for auction to  Mpower Now's Feed the Flame Fundraiser.  This fundraiser is in support of the Bankhead Service Station and the Herb Bus, both of which are mobile units servicing our friends on the street. The event is hosted by MPower Now, a 501(c)3, and all donations are tax deductible. Here are a couple of links to learn more about each of these projects: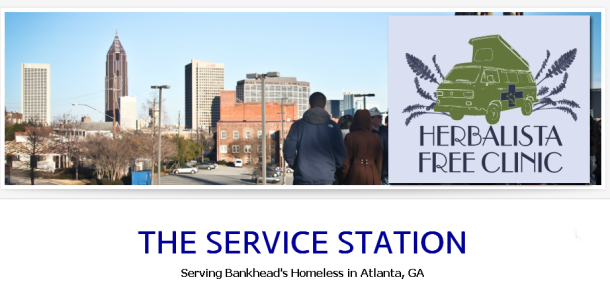 The Bankhead Service Station – Every Wednesday, MPowerNow sets up roadside stations in the Bankhead neighborhood to distribute supplies and other necessities to the homeless. Services provided: hygienic supplies, mobile library, healthcart, and plenty of hugs and encouragement.
The Herb Bus – Is a mobile clinic offering free herbal care and basic first aid to underserved populations. We are currently hubbed in Atlanta, but also travel the country offering pop-up clinics at gatherings and facilitating workshops where we train other herbalists on the Herb Bus Method.
TS Awareness- Walk For Ferrial

HAFDS is proud and pleased to be able to offer a seat in Frosty Festivities to the WFF (Walk for Ferrial) and TSA (Turner Syndrome Awareness) silent auction. This leaves only TWO spaces in that class!
The beautiful young lady you see on the right is Ferrial. She was born with Turner Syndrome, a condition that affects 1 in about 2,000 births, but is still not widely recognized by the general public. WFF and TSA aim to remedy this general lack of knowledge by creating greater public awareness of its existence. You can read more about TSA here: http//:www.walkforferrial.com
---
Lucas Lane Foundation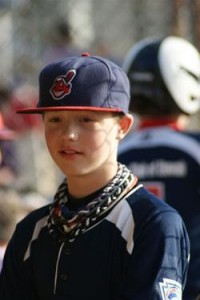 LLS Man and Woman of the Year

---
Susan G Komen Foundation