New Customer Information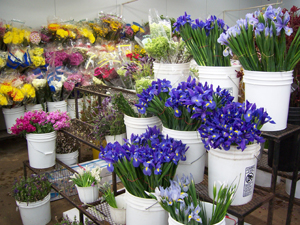 Halls Atlanta Wholesale Florist is a supplier to the trade – we are not a retail florist. As such, we require specific legal documents as listed below* to qualify new customers before we can do business.
We also sell to certain types of organizations, such as non-profits and churches, if the proper documentation is provided. Please contact us if you have questions on how your organization can purchase flowers and supplies from us.
To become a new Halls wholesale customer, please complete the New Customer Form below, and be ready to provide your State of Georgia Sales & Use Tax Certificate, and Business License.
**

New Customer Form – Download a PDF

State of Georgia Sales and Use Tax Certificate – Link (ST5 form, State of Georgia) *
**

Business License – Example
* If you do not have an ST5 on file with us, you will pay tax. If you are not reselling the purchased items (you are the end user), you will be charged tax. We are able to work with customers who do not have a Sales and Use Tax Certificate, however we will charge sales tax on these purchases. Please contact us if you have questions on your eligibility.
** Required items.