Instructors
John Grady Burns, Our Primary Instructor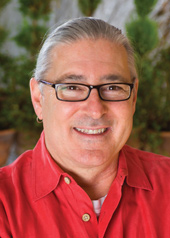 John is a native of Natchez, Mississippi, and graduated with a Bachelor of Science degree in Horticulture and Floral Management from Mississippi State University.
Upon graduating, he was invited to travel to Washington, D.C. to create floral designs for the White House, The Blair House, numerous embassies, and other assorted foreign and domestic dignitaries.
In the mid-1980′s John moved to Atlanta, where he successfully pursued a career in both retail and special event design. His prestige and skill allowed him to enlist numerous famous individual clients, and corporate accounts like the Ritz Carlton Atlanta. In 1992 he was contacted by Kennesaw State University to begin his teaching career, and has enjoyed 14 years of teaching students the art of floral design. 5 years ago HAFDS was lucky enough to be able to entice him away from KSU, and proudly install him as our Primary Instructor. He has immensely enjoyed the last 5 years here, and is proud to have personally taught more than 900 of our students to date.
He has worked with cutting-edge designers internationally, including Kenneth Turner (London), and is often featured in major floral and design publications. Recently, John won Best in Show; Professional Division in the Southeastern regional flower show in Atlanta, Ga. He continues to lecture and lead demonstrations and flower programs across the country.
John's two current books are amazing exposés of his floral artistry. Personally Yours is filled with amazing floral creations for weddings and social events. You can peruse Personally Yours at PersonallyYoursFlowers.
John's other current book is simply entitled Evergreen, and is a comprehensive look at Christmas and holiday opulence. Filled cover to cover with stunning photos and amazing displays, it can be viewed and purchased at EvergreenColoursoftheSeason.
---
Laura Taylor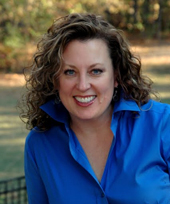 Laura Taylor received her Certification in Floral Design from the famed New York Botanical Garden and has worked with some of the most distinguished and cutting edge designers from around the world. While trained in many styles of design, it is Laura's ability to capture the personality of her clients and add a dash of fun that makes every event unique and special.
After moving from New York City to Atlanta, Laura opened The Perfect Stem Floral and Event Design. Clients include celebrities, professional athletes, Fortune 100 companies, and discerning brides. Her events have ranged from Halloween displays for NBC in New York to awards banquets for 35,000 attendees in Dallas to fabulous, culturally diverse weddings in Atlanta.
Laura's many awards include: The Knot magazine's 'Best of' award for 2007, 2008, 2009 and the recently announced current year 'Best of' award for 2011 as voted by Georgia brides. She is a two time winner of the Industry Visionary award and a Professional of the Year recipient from Atlanta's Professional Wedding Guild. Her work has been featured in several issues of The Perfect Wedding Guide, Atlanta Bride and The Knot magazines and she has been featured as a 'trend expert' in multiple episodes of the nationally syndicated Get Married television program.
"I love the flowers, the unlimited ideas that come to fruition, and the amazing connections I make with my clients and associates," Laura always says. "At the end of the day, my face hurts from smiling."
---
Ichiyo School of Ikebana – ATLANTA CHAPTER
The Atlanta Chapter of the Ichiyo School of Ikebana was founded in January, 2009. The Mission of the Chapter is to promote friendship and cooperation among its members through traditional Japanese ikebana and to develop and spread the Ichiyo style in the Metropolitan Atlanta area through workshops, demonstrations, exhibits, and educational programs of related subjects.
Ikebana (literally translated "Living Flowers,") is an ancient floral art of Japan which has captured the attention of people throughout the world because of its beautiful, graceful lines and pleasing forms.
Traditional forms emphasize the natural beauty and dynamic energy of flowers and plant life by making clear their true features in an ideal state. All of the materials of nature are used in combination; flowers, trees, leaves, grasses, branches, etc. When seen close up in compositional form, a depth of beauty and vigor may be revealed which the eye usually passes over when viewing the same material in its natural environment.
Contemporary forms focus on the personal creativity of the flower arranger, irrespective of the natural beauty of the material and may present a deep level of artistic impact as the designer seeks to communicate an idea or feeling through a stronger emphasis on form itself.
There are numerous schools of ikebana, each with its own set of rules and techniques. The Ichiyo School, pronounced ee-chee-yo, means "one leaf" in Japanese and refers to the logo of the school. Since its founding in Japan in l937 by brother and sister, Meikof and Ichiyo Kasuya, the school emphasizes ikebana styles suitable for modern life styles and environments through a curriculum which also encourages personal interpretation. Our instructor for The Art of Ikebana in 2011 will be a certified instructor from the Ichiyo School of Atlanta. John Grady Burns will be attending this class as a student.