Instructors
---
Valarie Bell,  Primary Instructor

Valarie Bell is a 27 year floral industry veteran with thousands of award winning weddings and corporate events in her portfolio. Her love of flowers began with her retail floral  work, and culminated in a 10 year career with Event Design Group (then a $16.5 million dollar per year Atlanta based event company).
 A specialist in designing large scale events, Valarie has designed, directed, and executed affairs nationwide with corporate clients such as Home Depot, Georgia Tech, Juvenile Diabetes Research Foundation (JDRF), Susan G. Komen Foundation, King and Spalding, ACOG (Atlanta Committee for the Olympic Games '96), and many more.
 Her wedding clients have been brides from all walks of life, with budgets ranging from thousands to millions of dollars. Lavish receptions, stunning ceremonies, and exquisite floral design tastefully suited to each and every bride are trademarks of Valarie's work. Each new event is greeted with open arms, a warm smile, and shrewd business sense.
 Her design skills are secondary only to her business acumen in what is one of the more difficult perishable luxury enterprises. Her class "Proposals and Profitability" is one of HAFDS' most sought after programs and has taught a generation of floral designers how to satisfy their clients while maintaining a high profit ratio.
  Valarie currently operates a successful floral design firm (With Bells On) with her daughter Jessica Bell, and spends her weekends teaching classes with Halls Atlanta Floral Design School.
---
Laura Taylor, The Perfect Stem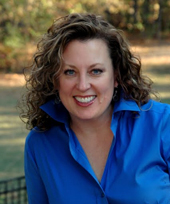 Laura Taylor received her Certification in Floral Design from the famed New York Botanical Garden and has worked with some of the most distinguished and cutting edge designers from around the world. While trained in many styles of design, it is Laura's ability to capture the personality of her clients and add a dash of fun that makes every event unique and special.
After moving from New York City to Atlanta, Laura opened The Perfect Stem Floral and Event Design. Clients include celebrities, professional athletes, Fortune 100 companies, and discerning brides. Her events have ranged from Halloween displays for NBC in New York to awards banquets for 35,000 attendees in Dallas to fabulous, culturally diverse weddings in Atlanta.
Laura's many awards include: The Knot magazine's 'Best of' award for 2007, 2008, 2009 and the recently announced current year 'Best of' award for 2011 as voted by Georgia brides. She is a two time winner of the Industry Visionary award and a Professional of the Year recipient from Atlanta's Professional Wedding Guild. Her work has been featured in several issues of The Perfect Wedding Guide, Atlanta Bride and The Knot magazines and she has been featured as a 'trend expert' in multiple episodes of the nationally syndicated Get Married television program.
"I love the flowers, the unlimited ideas that come to fruition, and the amazing connections I make with my clients and associates," Laura always says. "At the end of the day, my face hurts from smiling."
---
Jade Lee, Jade Lee Events
Born and raised in Toronto, Ms. Lee developed an appreciation for beautiful flowers and lovely parties that eventually became a driving desire to share her vision with all of her special event clients. With over 300 successful and lovely events in her wake Jade is considered to be one Atlanta's top rising stars.  Personal attention to every detail and exquisite taste are her trademarks, showcasing some of the finest selections in high quality blooms.
An alumna of our very own HAFDS, she will travel "almost anywhere" to execute a party, and as such has worked in numerous cities in America and Canada. Jade is supported by a professional team of designers that share her passion for perfection. You can read all about them and view samples of Ms. Lee's event stylings on her webpage: jadeleeevents.com
            "I live by these words… Don't wait for someone to bring you flowers, plant your own garden and decorate your own soul"
Sierra Pyron, Gracie's Garden
Sierra embarked on her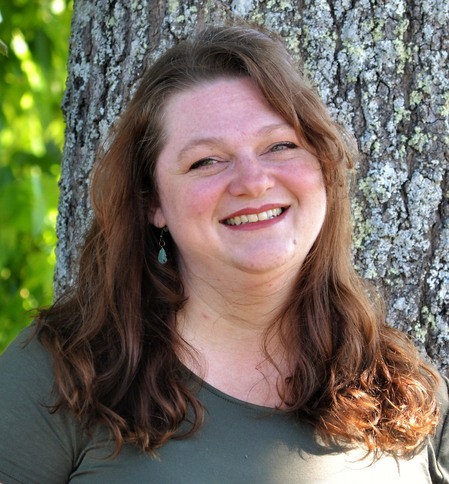 adventure as an event florist in 1996, when her friend's florist backed out two weeks before the wedding. Together, with her sister and another friend, they pooled their collective talents and created gorgeous florals for the wedding. It was then that Sierra knew she had found something that she truly loved doing.
Over the past 21 years, Sierra has worn many hats. She has worked in flower shops, restaurants, Coffee houses, taught pre-school and Kindergarten, and became a Mom to three awesome kiddos. She continued to dabble in floral design throughout the years, feeling that it was her true calling. She continued to work from home, balancing event florals and being a Mom.
In 2015, Sierra began the process of opening her first brick and mortar shop. After spending over a year looking for just the right place, she found the perfect home for Gracie's Garden. Nestled in the heart of downtown Tyrone, between a firehouse-turned-antique warehouse and a local favorite greasy spoon café is the cutest little floral studio. Named for her daughter, Grace Emma, Gracie's Garden Floral Studio opened its doors on November 12th. Local artists and craftsfolk stocked the store with beautifully unique art, jewelry, pottery, candles, soaps and more! To encourage kids in the community to feed their passion for art, Sierra offers the opportunity for them to sell their work at the shop for a 100% profit.
Sierra has a passion for philanthropy when it comes to education, Civil Rights, children, special needs citizens, and women's issues. She has provided florals for such charity events as the Children's Healthcare of Atlanta Prom, O' Christmas Tea, benefiting Community Welcome House (a safe haven for women and children), the 3rd Annual Southside Soiree, benefiting Southside Early Childhood Center, and Hoedown For Champions, benefiting schools for girls in Kenya.
We recommend a visit to her unique shop, Gracie's Garden, or you can visit her Facebook Page here.
"Bloom where you are planted." Sierra, probably
---
---
---
Previous Instructors (Wall of Fame!)
Instructor Emeritus, John Grady Burns:
(John spent ten wonderful years with HAFDS helping so many along the way. He's gone back to his home in Natchez Mississippi to open an event studio and unique shop called Nest. Click through to see his amazing work!)
John Grady Burns,  Primary Instructor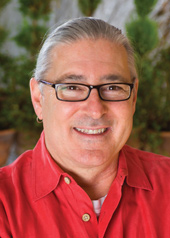 John is a native of Natchez, Mississippi, and graduated with a Bachelor of Science degree in Horticulture and Floral Management from Mississippi State University.
Upon graduating, he was invited to travel to Washington, D.C. to create floral designs for the White House, The Blair House, numerous embassies, and other assorted foreign and domestic dignitaries.
In the mid-1980's John moved to Atlanta, where he successfully pursued a career in both retail and special event design. His prestige and skill allowed him to enlist numerous famous individual clients, and corporate accounts like the Ritz Carlton Atlanta. In 1992 he was contacted by Kennesaw State University to begin his teaching career, and has enjoyed 14 years of teaching students the art of floral design. 5 years ago HAFDS was lucky enough to be able to entice him away from KSU, and proudly install him as our Primary Instructor. He has immensely enjoyed the last 5 years here, and is proud to have personally taught more than 900 of our students to date.
He has worked with cutting-edge designers internationally, including Kenneth Turner (London), and is often featured in major floral and design publications. Recently, John won Best in Show; Professional Division in the Southeastern regional flower show in Atlanta, Ga. He continues to lecture and lead demonstrations and flower programs across the country.
John's two current books are amazing exposés of his floral artistry. Personally Yours is filled with amazing floral creations for weddings and social events. You can peruse Personally Yours at PersonallyYoursFlowers.
John's other current book is simply entitled Evergreen, and is a comprehensive look at Christmas and holiday opulence. Filled cover to cover with stunning photos and amazing displays, it can be viewed and purchased at EvergreenColoursoftheSeason.
Jason Brumbelow, (Prev.) Flowers by
Tony Brewer and Co,
Ritz Carlton Buckhead
Winning charm and incredible talent combine in Jason "Rudra" Brumbelow. Beginning his career in special event work 12 years ago, he immediately realized that his artistic skills and passion for unusual combinations allowed him to manipulate floral designs in the most creative ways.
Now a veteran of the Atlanta Special Event Industry, Jason's incredible stylings have earned him the Lead Designer position in one of the most prestigious and affluent floral studios existing: The Ritz Carlton, Buckhead. His specialties include lush tablescapes for top-end tastings, outrageous and exotic weekly displays (PLEASE go and see these in person), intricate floral color stories, and fantastic custom work for the elite of Atlanta.
HAFDS is very excited to have Jason teach two of our favorite and most creative classes, "Outside the Box" and "Outrageous Centerpieces", and you'll be just as excited!
"Life is change,  balance is key, art is expression, love is growth."